Filter by Category
Information Technology
Intro to Digital Photography
with Dane Hustead

Jun 13, 2023 at 3:30 pm
Have you ever wondered about how you can take better pictures?  Maybe do some professional work?  Maybe just use your phone to take great shots?  This is your chance.  Let Dane Hustead teach you how!
This course will be a two day course.  
Part 1 perspective +  composition June 13th, 2023
Part 2 camera settings  + light June 15, 2023
Students need a digital camera or phone with apps that can control aperture, ISO, shutter speed.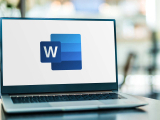 Microsoft Word- Advanced
with Tamatha Dudley

Jun 14, 2023 at 2:30 pm

, runs for 2 weeks
Microsoft® Word enables you to do far more than simple word processing. Word includes advanced image manipulation tools, collaboration features, cross-referencing and linking tools, entry forms and data collection, security features, and tools to automate document production.
Learning Outcomes:
Use images in a document
Creat custom graphic elements
Collaborate on documents
Add reference marks and notes
Secure a document
Create and manipulate forms
Create macros to automate tasks
This is one class with two different meeting dates and different materials will be taught during the sessions. 
June 14, 2023
June 21, 2023
Intro to 3D Modeling & 3D Printing
with Dane Hustead

Jun 20, 2023 at 3:30 pm
Does the thought of 3D printing interest you? You've heard about it, but want to know just how it works?  Maybe you need a new hobby? 3D Printing can be very addictive! It's so fun and creative!
This class will consist of 2 days 
Part 1  Fusion 360 and Computer Aided Drafting (CAD)  June 20, 2023
Part 2 3D Printing   June 22, 2023