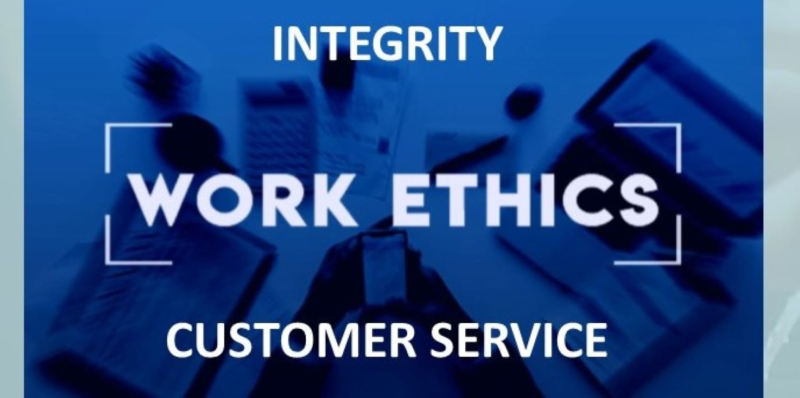 Work Ethic, Integrity and Customer Service
with Tamatha Dudley
$10000
Employers want employees with strong work ethic. Employers want employees who have a personality that chooses good conduct, habits, and values that help the employers do what they are in business to do. Work Matters, Work Ethic Matters.
Integrity is foundational to the workplace. Honest communication is necessary for production and service delivery. Good decision-making relies on accuracy. Dishonesty harms everyone. Our reputations are the only things that really matter. Without a good reputation, we won't have opportunities. Integrity reflects our reputation. Eventually, the culture rots. When the company suffers, jobs are lost.
The idea of providing service to others might seem like it belongs in a job called Customer Service. The truth is that every interaction we have with others while we are at work is giving customer service. The assistance and advice we provide others is constant. The person to whom we offer these things are the customers. The greater the culture of helping one another, the greater the chance the company will be successful.
Students will reflect on present skill level via self-assessment for each of the 3 components (work ethic, integrity, and customer service) before learning.
Students will learn constructs of work ethic, integrity, and customer service
Students will set goal(s) for improvement of skills
Mar

8th

,

2023

from

1:00 - 5:00 pm
ASUMH Technical Center
8705086106
4034 Hwy 62 West
Mountain Home, AR 72653 Get directions